I'm not overly adventurous. I have thrill-seeking friends who thrive on anything risky, and that looks dangerous. These are people who say yes to anything. Me, nope, I'll watch with my feet firmly planted on the ground. I like safe. I'm almost risk averse. So when I travel, I like calm, a good book, a chair on the balcony overlooking the beach.
My husband and I love to take day trips. One of those trips landed us in the quaint and historic town of Harper's Ferry, WV. While most of this picturesque and touristy town can be easily seen on foot, we noticed a beautiful site on the mountain not too far away. I said, let's check it out. Of course, I thought there was a trolly or some other mode of transportation to take us there. It was not.
Husband pointed out that the only way to the other side is to take the bridge. He knew the only way I cross bridges is when I am safely buckled inside a car, plane, bus, or train. I do not walk across bridges, especially bridges like the one in Harper's Ferry. It was long and did not look stable—at all. I mean it moved. It swayed. And it was made of wood. If there was ever a bridge not to cross, this was it.
He repeats: "the ONLY way you're going to get to the other side and see what's there is to cross this bridge, ON FOOT." As he begins to walk away, he turns and asks, "Are you coming? Yes or no?" Come on; I've got you. You know I'm not going to let anything happen to you he says reassuringly. Reluctantly, I said, yes and began my slow and unsteady trek.
Sometimes that's how it is with God. He gives us a vision. He shows us how it will end, but if we want it, if we want to access it we must say YES. We must follow Him, knowing that He's got us. All things are going to work out for our good. Still, we hesitate. We procrastinate.
YES. Three letters. One syllable.
Yes, can change the course of your life. Yes, can change the trajectory of a nation. All you have to do is say yes, Lord. I will go. Yes, Lord, I will do. YES. LORD. . .
In your head, you say yes, Lord. In your heart, you say, yes Lord. With your mouth, you say, yes Lord.
But somewhere between what's in your head, your heart, and your mouth, fear grips. It overwhelms you. It will often follow your yes. Fear is like a mirage. It is false evidence appearing real. Fear will attempt to derail the dream, stifle the vision, postpone purpose and put a detour on the road to destiny. Fear will cause your heart to tremble and will attempt to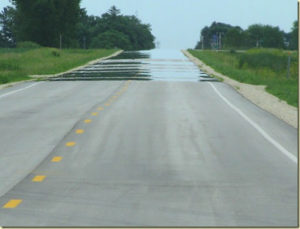 turn your yes into questions like, "God are you sure this is You." Or, "Are You sure you meant me?"
The Lord is saying to you, YES, my daughter! YOU. I called you. I chose You. It is why the pull of the assignment won't leave, the nudge in your spirit gets stronger, and the sound of my voice grows louder. I am waiting for your YES. Fear not, I am with you. I am in the midst of all that you do!
Yes comes with a price. Yes is never easy. Yes, will stretch you. Telling God yes, means you will allow your faith to override your fears. The Lord reminded me of a few people who said yes:
Abraham said yes, and became the father of a nation. Moses said yes and led Israel to freedom. Esther said yes and saved her people. Paul said yes and became one of the greatest disciples. Billy Graham said yes and evangelized the nation. Mother Elizabeth Dabney said yes and sparked a prayer revival such that she received 3 million letters from across the world from people wanting to know how to pray through. Jesus said yes and became the Savior of the world.
Will you say yes? What fruit will your yes yield? What impact will your yes make? By the way, I said yes. I crossed the bridge. I overcame my fear. That day taught me that I must get over the fear of my yes! And move forward knowing that the Lord is with me.
I have vowed that going forward my answer will be Yes, Lord. YES, even if my knees are knocking and my heart is trembling.