I love looking at pretty flower gardens and lush vegetable gardens. I mean I really love it. The beauty and wonder of watching a tiny seed or seedling grow and blossom into something so beautiful or edible amazes me. One of the reasons I'm so in awe of those who have a green thumb is that try as I might, I can't grow a cactus in the desert. Not only is my thumb not green, neither is my hand or my arm. I am a gardener's nightmare.
But what I love about God is He doesn't care about my deficiencies or seeming inability to grow things. He doesn't hold that against me. Just as the size of the seed isn't important to a gardener, God is not concerned with the size of my seed (gift/talent). In fact, He says if I have a mustard seed of faith, I can accomplish great things, deficiencies and all.
Imagine —all you or I need is a MUSTARD SEED.
Have you ever seen the size of the tree that comes from a mustard seed? It is ginormous. I asked God if He was saying that all I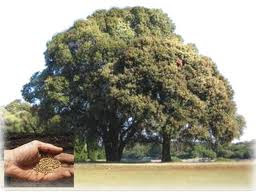 really need to bloom is a little, itty bitty seed that I can barely see and it will grow into something great if I water it with faith. Wow! I think I like seeds.
Here's something I noticed about seeds, they blossom RIGHT where they're planted. They don't say, hey, move me over there. Nope. They learn to flourish in the garden they've been given. Whatever the soil is like, they adapt and will eventually sprout. That's what we have to do. Blossom right where God has planted us and believe that He indeed knows what's best for us. After all, He did create us.
The Bible does say He knows the thoughts and plans He has for us. No matter where you are, the Lord your God fully intends for you to blossom and become fruitful. He intends for you to make an impact and leave an imprint. He intends for the Kingdom of God that He has established in you to be extended through you.
Don't fret, don't get weary when your seed hasn't blossomed into a full tree yet. Remember, there are stages in growth.
There is planting – the promise of the word in your heart.
Then there is the preparation – there is work to do before the promise manifests
Then there is the preview – a glimpse of the promise is seen (the first sprouts)
Finally purpose – the reason you did all that planting, pruning, feeding, etc. – you see the fullness of the manifested promise.
When a plant fully blossoms, it fulfills the purpose for which it was created. A flower blooms and we enjoy its beauty. A vegetable blooms and yields food to eat. A fruit tree blooms and offers us the sweet, satisfying fruit. When God's children bloom where they are planted the fruit we yield is full manifestation of God's promise. I encourage to grab the promise, prepare so you can see the preview and fulfill your purpose. Yes, you my friend and I are BLOOMERS.